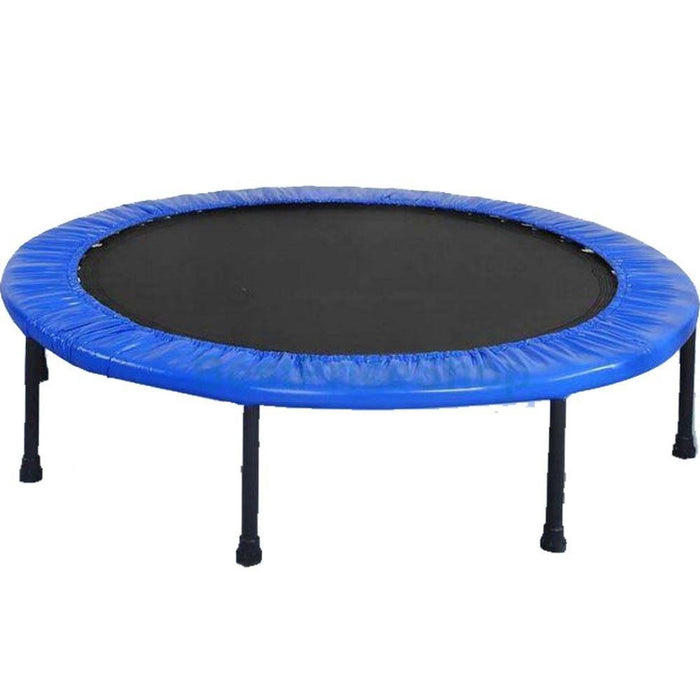 Jumping trampoline
Save up to

Rs. 300.00
Save

Rs. 300.00
Original price
Rs. 4,000.00
Original price
Rs. 4,000.00
-
Original price
Rs. 4,000.00
Original price
Rs. 4,000.00
Current price
Rs. 3,700.00
Rs. 3,700.00
-
Rs. 4,100.00
Current price
Rs. 3,700.00
MSF

jumping trampoline

Exercise play fully while improve your endurance and coordination, balance and agility at the same time. With this trampoline, you can burn calories at home with no danger and up to 15 kcal per minutes. Assembly Instructions (English) Ideal for your fitness, exercise and outdoor fun. Edge protection brings more safety and comfortability to your sport. This trampoline is really good at space saving, and it is suitable for variety of people.  While pad surrounding ensures a more safety trampolining.

Exercising on a trampoline is becoming an increasingly popular way to get fit and stay healthy. Not only is it a great way to get your heart rate up, but it can also improve your balance, coordination, and flexibility.

Jumping on a trampoline can also provide a low-impact, calorie-burning workout that is suitable for people of all ages and fitness levels. The trampoline's gentle bounce and the increased oxygen intake from jumping can help participants de-stress and improve their cardiovascular health.

There are a wide range of trampoline exercises that can target different muscle groups, allowing you to create a personalized workout routine. For instance, squats and lunges can help strengthen your legs and glutes while star jumps can strengthen your core and help improve your agility.

When jumping on a trampoline, it is important to ensure that you have sufficient space and adequate padding. Make sure that the trampoline is not too close to walls or other objects to prevent you from hurting yourself. It is also important to keep in mind that trampolines can be dangerous if used improperly, so always make sure to follow the instructions and use caution when jumping.