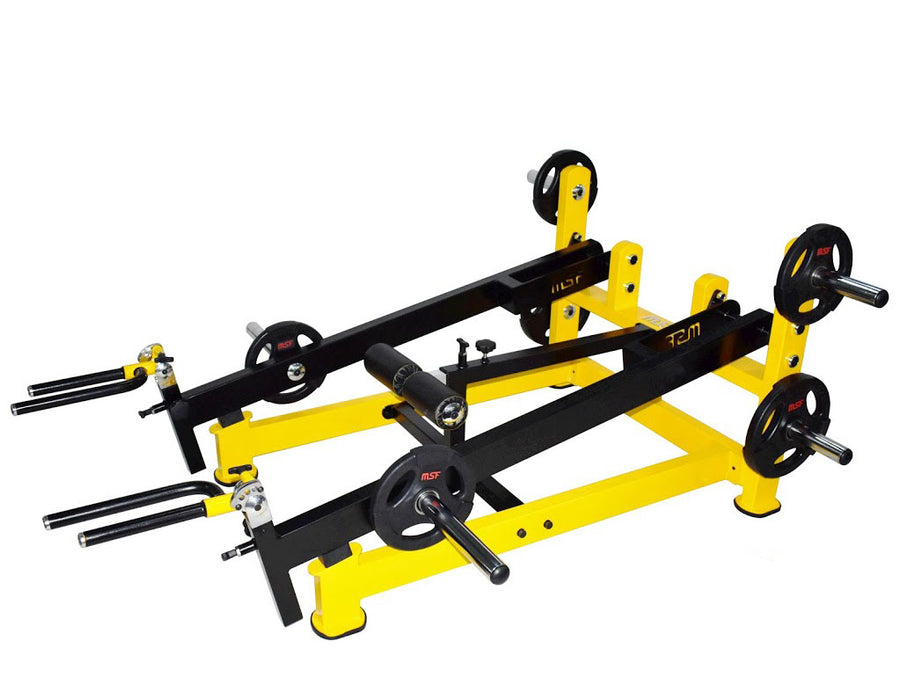 Trap/Shrug/Dead Lift (Plate Loaded)
Save

Rs. 6,000.00
Save

Rs. 6,000.00
Original price
Rs. 94,000.00
Original price
Rs. 94,000.00
-
Original price
Rs. 94,000.00
Original price
Rs. 94,000.00
Current price
Rs. 88,000.00
Rs. 88,000.00
-
Rs. 88,000.00
Current price
Rs. 88,000.00
MSF Trap/shrug/dead lift machine Plate Loaded
When it comes to strengthening and toning your body, few exercises offer the results of Trap/Shrug/Dead Lift Plate Loaded machines. These machines are designed to target specific muscles, making them a great choice for serious gym-goers looking to get in shape.

Trap/Shrug/Dead Lift Plate Loaded machines offer a number of benefits. For starters, they're designed to target specific muscle groups, allowing you to focus on one area at a time. This helps you get better results in less time. They also provide added stability since they're secured to the floor. This helps reduce the risk of injury while still getting the most out of your workout.

These machines can be adjusted to fit almost any body type, making them suitable for all types of users. You can adjust the seat and weight plates according to your needs. This ensures that your workout is as comfortable and effective as possible. Additionally, the safety features built into the machines make them particularly suitable for beginners or those recovering from an injury.
When using a Trap/Shrug/Dead Lift Plate Loaded machine, be sure to take it slow and gradually increase the weight as your strength progresses. Pay attention to your posture and grip so that you don't strain your muscles or injure yourself. As always, it's best to consult with a qualified trainer before beginning any exercise program.

Trap/Shrug/Dead Lift Plate Loaded machines are one of the most effective strength-training tools available in gyms today. They help target specific muscles while providing added stability, making them an excellent choice for anyone looking to boost their fitness levels quickly and safely.
Powder coat finish.
Heavy-duty steel Frame
Dimension:
L 79''        W 62.5''       H 32.5''
L 201cm   W 159cm     H 83
Target Muscle: shoulder,
chest, triceps, butt, upper front &
back leg, inner thigh, calf, lower
back & upper neck muscles.
*T&C: Installation charges will be extra