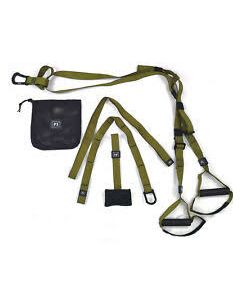 Suspension Trainer Commercial Heavy Duty
Save

Rs. 2,000.00
Save

Rs. 2,000.00
Original price
Rs. 8,000.00
Original price
Rs. 8,000.00
-
Original price
Rs. 8,000.00
Original price
Rs. 8,000.00
Current price
Rs. 6,000.00
Rs. 6,000.00
-
Rs. 6,000.00
Current price
Rs. 6,000.00
MSF-Suspension Trainer Commercial Heavy Duty systems allow you to use your own body weight and the resistance of gravity to perform over 300 highly effective exercises. Due to the nature of using hanging straps during exercise, your core and stabilizing muscles are used to give you balance as you work each major muscle group.
If you're looking to get in shape and want to get the most out of your workout without having to leave the comfort of your home, then you'll want to take a look at the Suspension Trainer Commercial Heavy Duty. This piece of equipment is perfect for anyone who's just starting out with bodyweight training or even those who are more experienced and looking to add some variation to their workouts.

The Suspension Trainer allows you to target different muscle groups and perform multiple exercises from the same position. Using your own bodyweight as resistance, you can do exercises like squats, lunges, rows, or pull-ups. You can also incorporate core exercises like planks, push-ups, mountain climbers, and more for a full body workout. Plus, the adjustable straps and handles allow you to modify your exercises for an increased challenge as you progress in strength and endurance.

The construction of the Suspension Trainer is second to none. It is made from sturdy steel so it can support up to 300lbs in weight which makes it perfect for both novice and advanced users. The chains are coated with a special anti-rust coating so they'll last longer and perform better, even in wet or humid climates. The comfortable handles are made from high-grade foam which ensures a secure yet comfortable grip during intense workouts.
The Suspension Trainer is an easy to use yet effective exercise tool that will help you reach your fitness goals faster than ever before. With its heavy-duty construction, versatile exercises, and comfortable handles, this is one piece of equipment that must be in every fitness enthusiast's arsenal.