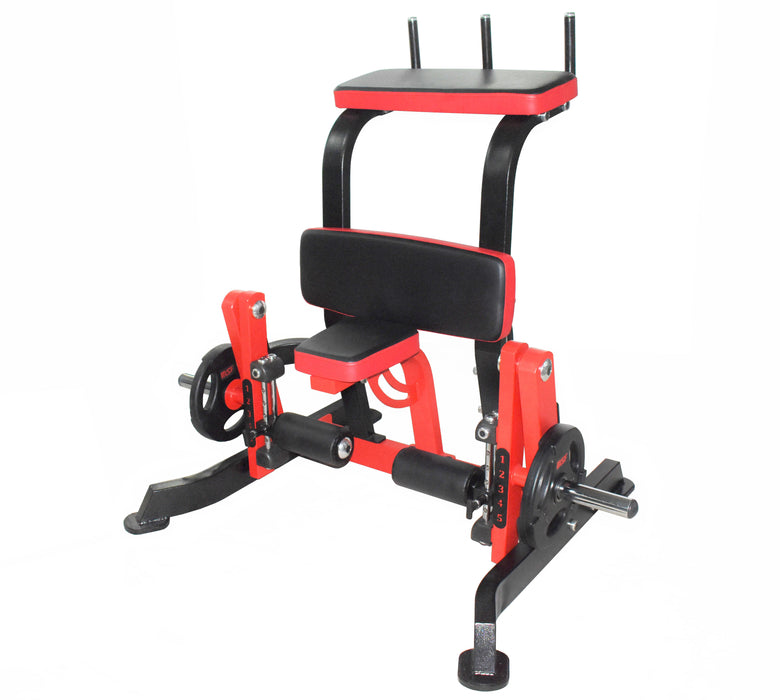 Standing Leg Curl Plate Loaded Machine
Save

Rs. 7,000.00
Save

Rs. 7,000.00
Original price
Rs. 85,000.00
Original price
Rs. 85,000.00
-
Original price
Rs. 85,000.00
Original price
Rs. 85,000.00
Current price
Rs. 78,000.00
Rs. 78,000.00
-
Rs. 78,000.00
Current price
Rs. 78,000.00
MSF Standing leg curl machine
Standing Leg Curl is an extremely compact machine and offers the perfect way to isolate the hamstrings individually. Standing leg curl machine for sale, Standing Leg Curl replicates the same muscle pattern of leg curls and is ideal to activate the hamstrings in an ergonomic position.

The ergonomic design gives a natural feel of movement and keeps you in a comfortable and safe position throughout the whole range of motion.
MSF ISO lateral technology allows users to move both limbs at the same time, or individually. Offering a highly effective range of motion and exercise pattern.
Simple user adjustments, seat height and body positioning ensure accurate and effective exercise posturing for effective and biomechanical accurate movements. 
Dimension:
L 49.5''      W 62.5''        H 54''
L 126cm   W 159cm      H 137.5cm
Target muscle:
calf - soleus & Back or
posterior of leg - Hamstrings
*T&C: Installation charges will be extra