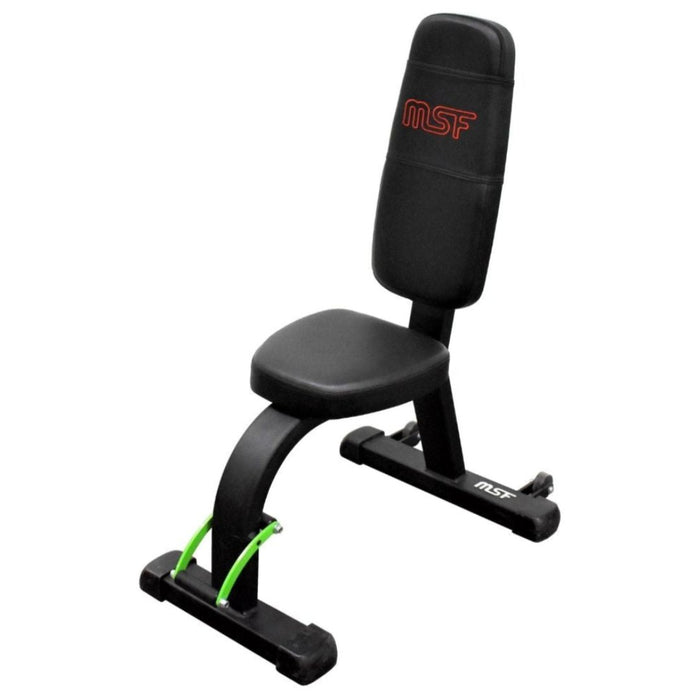 Shoulder Bench
Save

Rs. 4,000.00
Save

Rs. 4,000.00
Original price
Rs. 12,000.00
Original price
Rs. 12,000.00
-
Original price
Rs. 12,000.00
Original price
Rs. 12,000.00
Current price
Rs. 8,000.00
Rs. 8,000.00
-
Rs. 8,000.00
Current price
Rs. 8,000.00
MSF

 

Shoulder Bench
This bench will decline down to 85° for shoulder pressing from ground reference.
Rollers and handle facilitate the bench for ease of relocating.
The equipment is made of best quality, fine finished square and rectangular heavy duty steel pipes.
Usage of good quality nylon rollers assists for smooth position movement.
These are well recognized for their features such as corrosion resistance, premium functionality, low maintenance, robust construction and enhanced durability.
The equipment is powder coated.
High quality foam and rexine are used for cushion making.
High quality bolts and nuts are used for assembly.
High quality rubber boots are used at the ends of the base pipes to avoid damage to the gym floor
L 35''           W 22.5''          H 41''
L  89cm       W 57.5cm       H 104cm 
Target Muscle:
Shoulders - Deltoids.