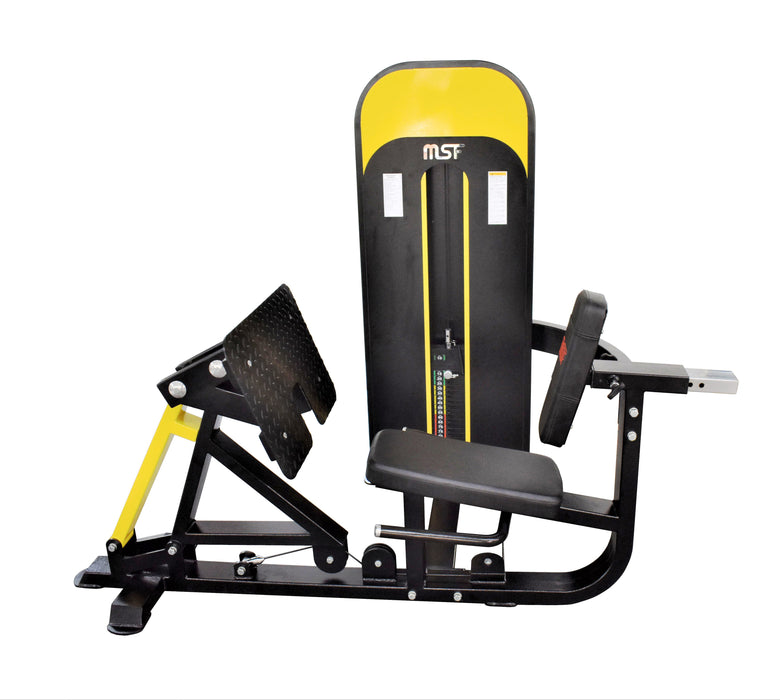 Seated Leg Press Calf Raise
Save

Rs. 0.00
Save

Rs. -121,000.00
Original price
Rs. 116,000.00
-
Original price
Rs. 121,000.00
Rs. 116,000.00
-
Rs. 121,000.00
Current price
Rs. 116,000.00
MSF Seated leg press calf raise
The seated leg press calf raise machine is an essential piece of equipment for any gym. This machine helps to strengthen the lower leg muscles and can be used for a variety of exercises, including seated calf raises. With this machine, gym-goers can perform safe and effective exercises that can improve the strength, power, and endurance of the lower legs.
The seated calf press machine is designed to be both comfortable and easy to use. The seat and backrest are adjustable, allowing users to find the right angle for their exercise. The footplate can also be adjusted to the user's height to ensure proper form and technique. Additionally, the machine is designed to provide a smooth and consistent range of motion, allowing users to get the most out of their workout.
Safety is an important factor when using the seated leg press calf raise machine. It is important to use a spotter when using this machine and to start with light weights and gradually increase the weights as strength and technique improve. It is also important to maintain proper form and technique throughout the exercise, and to avoid any jerking or bouncing motions.
Dimension: 
L 77''    W 51''  H 62''
L 196cm   W 129.5cm   H 157.5cm
Target Muscle: 
Knees, vast, glutes, quads & calves.
*T&C: Installation charges will be extra.