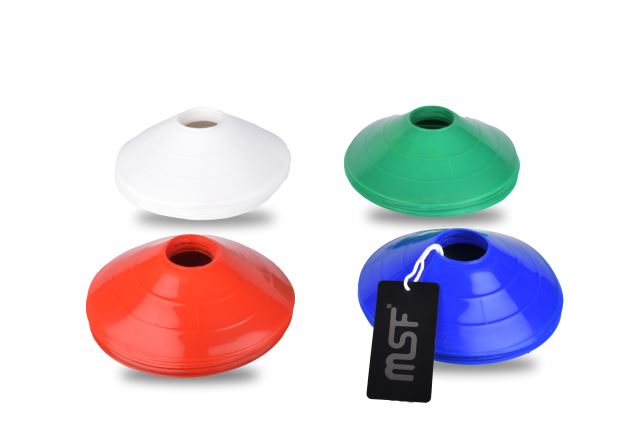 Agility Saucer Cone
Save

Rs. 650.00
Save

Rs. 650.00
Original price
Rs. 1,500.00
Original price
Rs. 1,500.00
-
Original price
Rs. 1,500.00
Original price
Rs. 1,500.00
MSF SAUCER CONE 
Multiple colors are great for drills stations, field boundaries, or kids games!

Improve speed in changing direction

Easily mark off a playing field with bright, visible colors. Designed to be safe and unique

Comes in set of 50 nos.

The Agility Saucer Cone is a unique and versatile piece of equipment that can be used in numerous exercises. It fits easily into standard obstacle courses and provides a fun, safe way to build strength, balance and coordination.