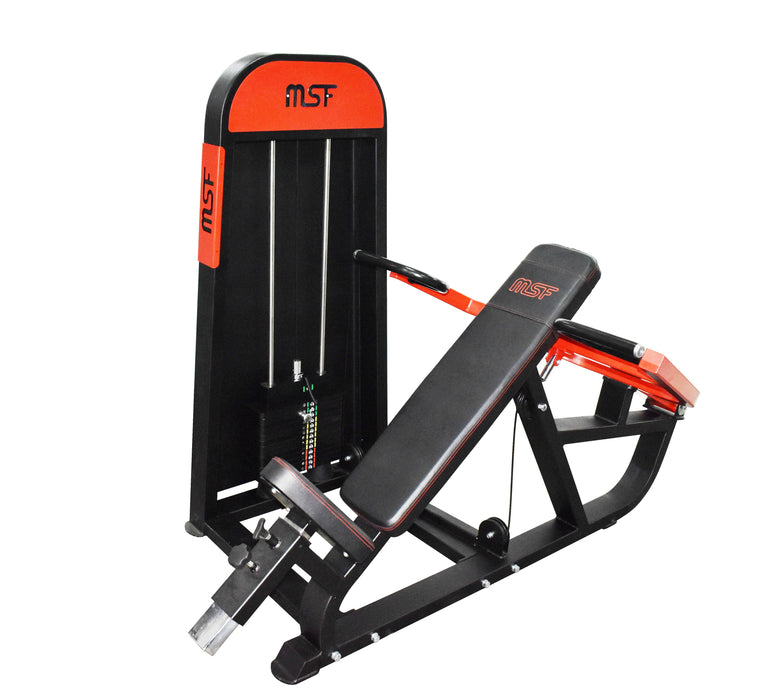 Reverse Shoulder Press Machine
Save

Rs. 9,000.00
Save

Rs. 9,000.00
Original price
Rs. 92,000.00
Original price
Rs. 92,000.00
-
Original price
Rs. 92,000.00
Original price
Rs. 92,000.00
Current price
Rs. 83,000.00
Rs. 83,000.00
-
Rs. 83,000.00
Current price
Rs. 83,000.00
MSF Reverse Shoulder Press Machine
The incline shoulder press pin loaded is a valuable exercise for building upper body strength and muscle. This exercise targets the shoulders and triceps while engaging the chest and back muscles as stabilizers. The pin-loaded machine allows for easy adjustments to the weight and height, making it accessible for people of all fitness levels. To perform this exercise, sit on the machine with your Chest against the pad and grip the handles with a neutral grip. Push the handles upward until your arms are fully extended and then slowly lower them back down. It's important to maintain control and avoid using momentum to lift the weight. Incorporating the incline shoulder press pin loaded into your workout routine can lead to improved shoulder strength, posture, and overall upper body development.
Dimension:
L 76''  W 52''   H 62''
L 193cm   W 132cm   H 157.5cm 
Target Muscle:
Shoulder muscle with triceps.
*T&C: Installation charges will be extra.