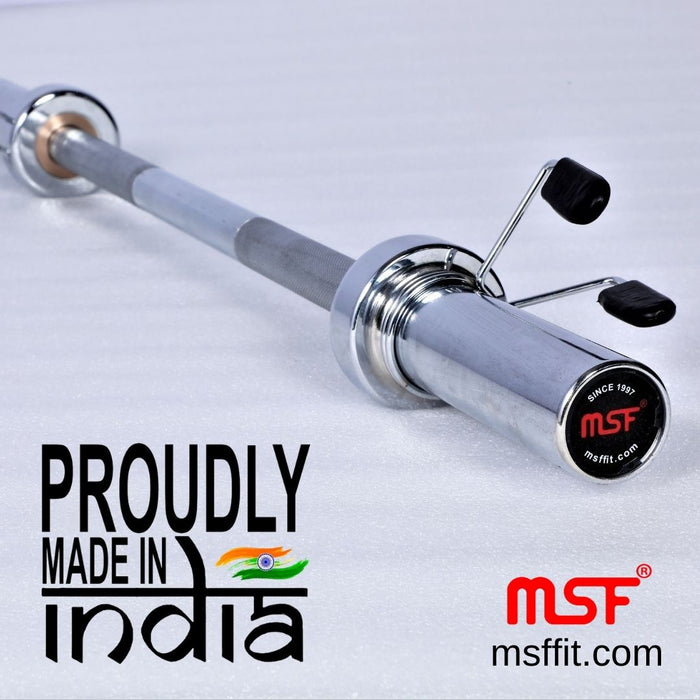 Olympic Rods Heavy Duty (With Spring Collar)
Save up to

Rs. 5,100.00
Save

Rs. 1,500.00
Original price
Rs. 4,500.00
Original price
Rs. 4,500.00
-
Original price
Rs. 14,600.00
Original price
Rs. 4,500.00
Current price
Rs. 3,000.00
Rs. 3,000.00
-
Rs. 9,500.00
Current price
Rs. 3,000.00
MSF OLYMPIC ROD HEAVY DUTY WITH SPRING COLLAR
The Olympic Rods Heavy Duty with Spring Collar is an excellent choice for any gym. This rod features a heavy duty, solid stainless steel construction that provides superior strength and durability, while the spring collar ensures a secure fit. The rod is also designed to provide optimal performance and safety, making it a great option for intense lifting sessions. The rod is also compatible with all Olympic-sized plates, allowing for greater customization. With the Olympic Rods Heavy Duty, you can maximize your training results and stay safe while doing so.

The quickest way to increase upper arm mass, strength and definition, this bar isolates and intensifies development of the bicep and forearm muscles.

Designed to take you to super heavy workloads! Precision engineered of the highest quality components.

Available sizes : 7ft, 6ft, 5ft, 4ft & 3ft.
Includes barbell along with spring collars.