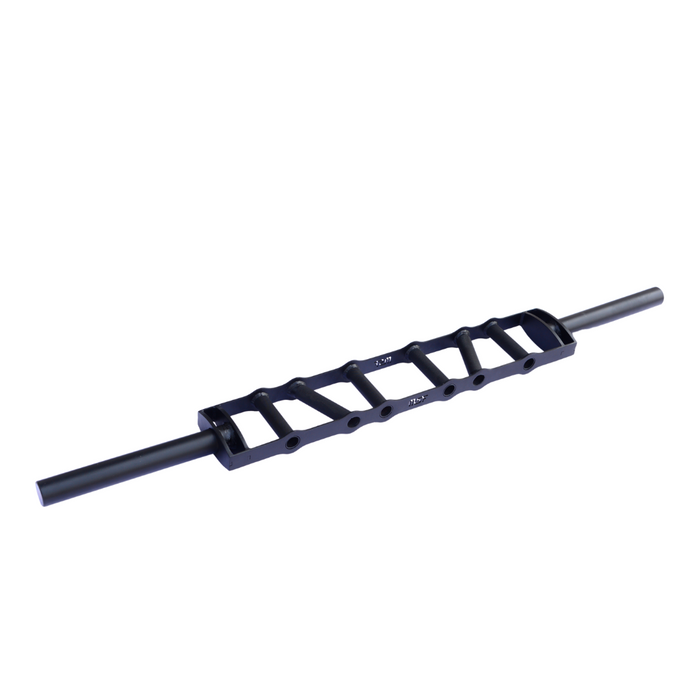 Multi Grip Bar
Save up to

Rs. 9,600.00
Save

Rs. 9,600.00
Original price
Rs. 19,100.00
Original price
Rs. 19,100.00
-
Original price
Rs. 19,100.00
Original price
Rs. 19,100.00
Current price
Rs. 9,500.00
Rs. 9,500.00
-
Rs. 12,000.00
Current price
Rs. 9,500.00
MSF Multi Grip Bar
Do you want to learn about multi grip bars for the gym? Multi grip bars are a great way to add variety and challenge to your workouts. They can be used for a wide range of exercises.
 They can have a variety of grip options, such as an angled grip, wide grip, close grip, and neutral grip. Multi-grip bars can be made of metal. 
Using a multi-grip bar can provide a more challenging workout. It adds variety to your routine, and can work your muscles in different ways. It also allows you to use different grip options to target specific muscle groups. Plus, using the bar can help improve your grip strength and can help you develop better technique.
If you're interested in using a multi-grip bar for your workout, make sure you purchase one that is well made and of good quality. Also, be sure to check the weight capacity of the bar to ensure it is suitable for your needs. Finally, make sure you have the correct set-up and safety equipment in place before you begin using the bar.
⦁ 4 different grip settings
⦁ Perfect for variations
⦁ Feasible with 50mm weight plates.
⦁ Ideal for biceps & triceps workouts