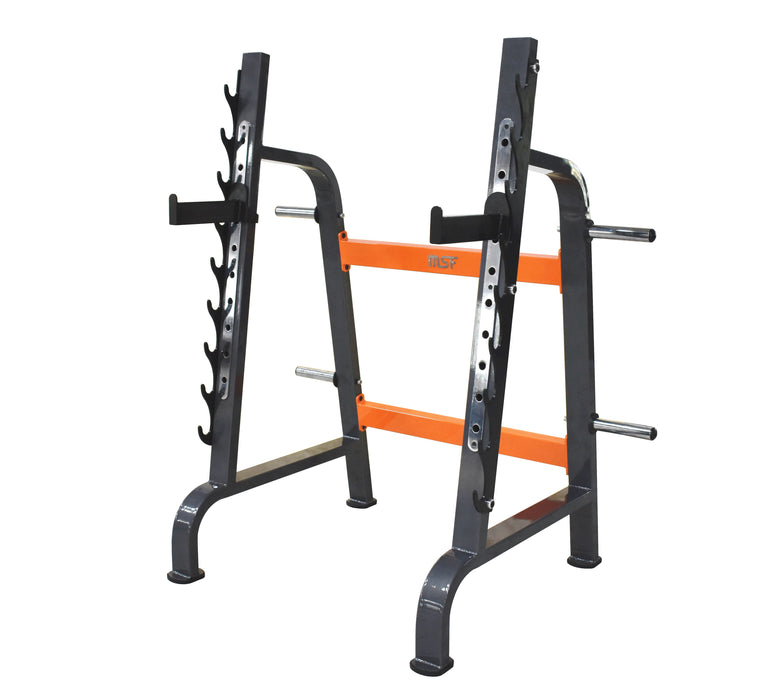 Multi Press Rack /Squat Rack
Save

Rs. 4,000.00
Save

Rs. 4,000.00
Original price
Rs. 43,500.00
Original price
Rs. 43,500.00
-
Original price
Rs. 43,500.00
Original price
Rs. 43,500.00
Current price
Rs. 39,500.00
Rs. 39,500.00
-
Rs. 39,500.00
Current price
Rs. 39,500.00
MSF Multi press Rack / squat rack
The Multi Press Rack is a versatile and reliable piece of gym equipment that allows you to perform a variety of exercises with ease. This rack is perfect for improving muscles in your chest, shoulders, and triceps. It features adjustable safety bars and a sturdy construction that can accommodate a weight capacity of up to 300 pounds. With adjustable angles of up to 25 degrees, you can customize your workouts to target specific muscle groups.   Whether you're looking to get toned or just want to maintain your muscle mass, the Multi Press Rack is an essential addition to any gym.
Dimension:
L 48''        W 68''           H 76''
L 122cm   W 173cm     H 193cm
Facilities: Squat rack /
stand, plates rack.