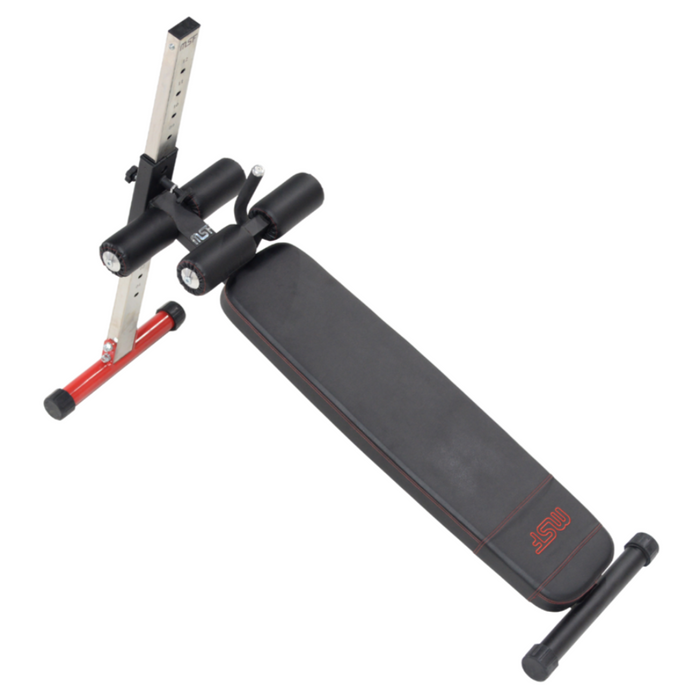 Multi AB Bench/Board
Save

Rs. 2,000.00
Save

Rs. 2,000.00
Original price
Rs. 24,000.00
Original price
Rs. 24,000.00
-
Original price
Rs. 24,000.00
Original price
Rs. 24,000.00
Current price
Rs. 22,000.00
Rs. 22,000.00
-
Rs. 22,000.00
Current price
Rs. 22,000.00
MSF

 

Multi AB Bench/Board

  
Are you looking for a multi-function AB bench/board for your gym? If so, you have come to the right place. Our selection of multi-function AB benches/boards allows you to do a variety of exercises and workouts, from sit-ups and crunches to more advanced abdominal routines.
These benches/boards are designed to be used in a variety of ways, giving you the freedom to customize your workout and target specific muscle groups. The adjustable backrest allows you to perform exercises in multiple angles, allowing for a deeper and more intense core workout. The board also includes a padded seat for comfort and support.
The multi-function AB bench/board is made of high-quality materials and is built to last. Its sturdy construction and resilient design will ensure it stands up to any kind of workout or exercise. It also features a non-slip base so you can stay secure while you perform your exercises.
For an effective abdominal workout and a great addition to your home gym, our multi-function AB bench/board is the perfect choice.
Used for Abdominal workout by declining the bench.
Rollers and handle facilitate the bench for ease of relocating,
Best quality nylon rollers assists smooth position movement. 
Corrosion resistance, premium functionality, low maintenance, robust construction, enhanced durability 
Powder coated. 
High quality foam and Rexene cushions, bolts and nuts, rubber boots at the ends of the base machine  to avoid damage to the gym floor.
Dimension : 
L 65''        W 21''          H 51.5''
L 165cm   W 53.5cm    H 131cm 
Target Muscle:
Rectus abdominus