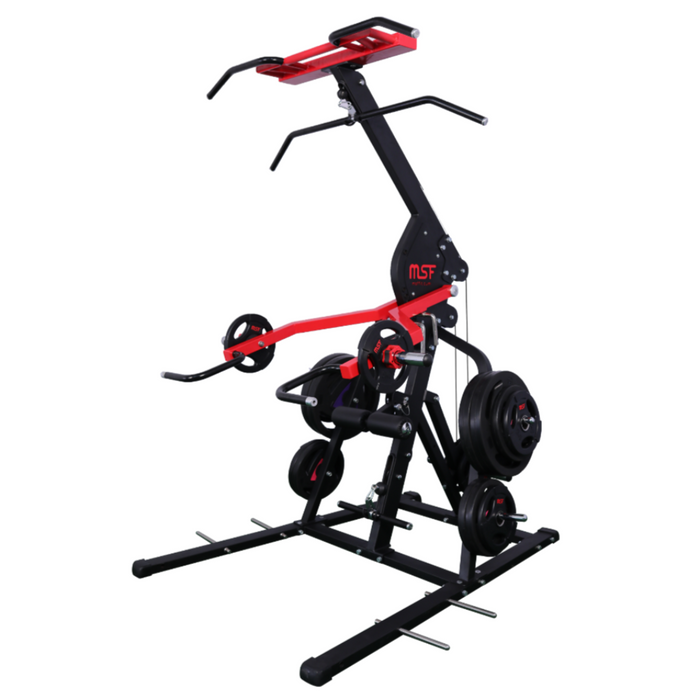 Leverage Home Gym ( Plate Loaded)
Save

Rs. 25,001.00
Save

Rs. 25,001.00
Original price
Rs. 125,000.00
Original price
Rs. 125,000.00
-
Original price
Rs. 125,000.00
Original price
Rs. 125,000.00
Current price
Rs. 99,999.00
Rs. 99,999.00
-
Rs. 99,999.00
Current price
Rs. 99,999.00
The Plate Loaded Home Gym is the perfect choice for anyone looking to create an efficient and comprehensive home gym. This one-stop solution provides over 50 exercises in one machine, making it the perfect base for any respectable home gym. With the Plate Loaded Home Gym, you can easily and effectively develop strength, endurance, and flexibility. The wide range of exercises available — from squats and deadlifts to bench presses and tricep extensions — make it a great choice for any fitness enthusiast. Not only is it durable and easy to use, but it also optimizes your workout time so you get the most out of each session. Make the Plate Loaded Home Gym the foundation of your home gym and you won't be disappointed!
It's available for pre order and it's delivered straight to your door.
Designed under high supervision of expert designers to provide maximum stability and safety.
High precision mechanism to  provide maximum comfort for user.