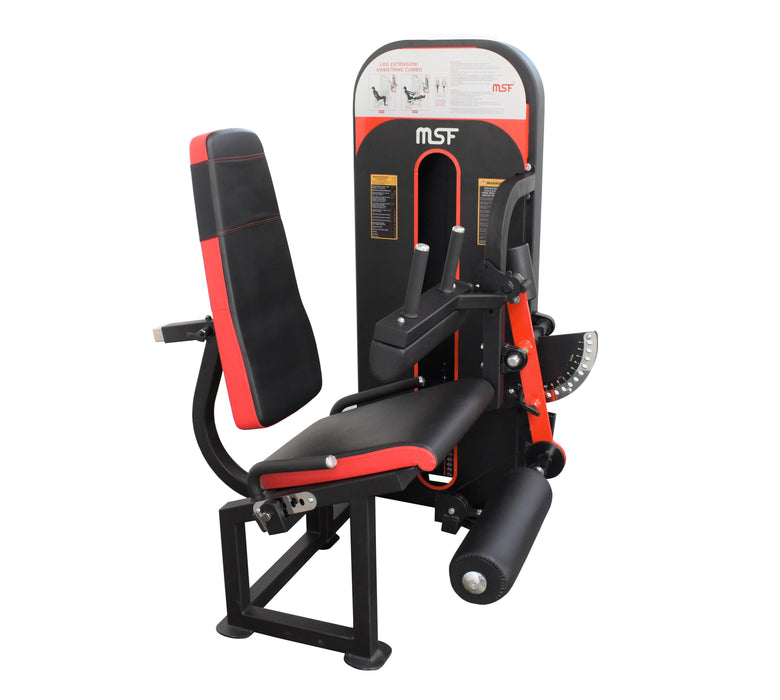 Leg Extension / Leg Curl (Magnum)
Save up to

Rs. 0.00
Save

Rs. -102,000.00
Original price
Rs. 102,000.00
-
Original price
Rs. 106,500.00
Rs. 102,000.00
-
Rs. 106,500.00
Current price
Rs. 102,000.00
MSF Leg Extension / Leg Curl (Magnum) 

MSF Leg Extension & Curl Machine's biomechanically accurate pivot point ensures ergonomically correct body positioning for natural and complete hamstring development. .

Angles and ergonomics are key for effective, efficient workouts of the quadriceps. Using a properly adjusted machine, a user will feel the muscles being worked as the exercise is performed.

An elliptical cam keeps the user's arc of movement smooth and provides variable resistance through a full range of motion.

The recumbent back pad adjusts to fit any size user and eliminates lower back strain.

MSF Leg Extension/Leg Curl Machine also features pop-pin adjustable footpads to assure proper alignment, while the adjustable thigh pads provide stabilization during exercise. Hold-down grips provide ultimate stability for a worry-free workout.
Dimension:
L 57''         W 48''         H 62''  
L  145cm   W 122cm    H 157.5cm 
Target Muscle: 
Front or anterior of leg -  Quadriceps 
Back or posterior of leg - Hamstrings 
*T&C: Installation charges will be extra.