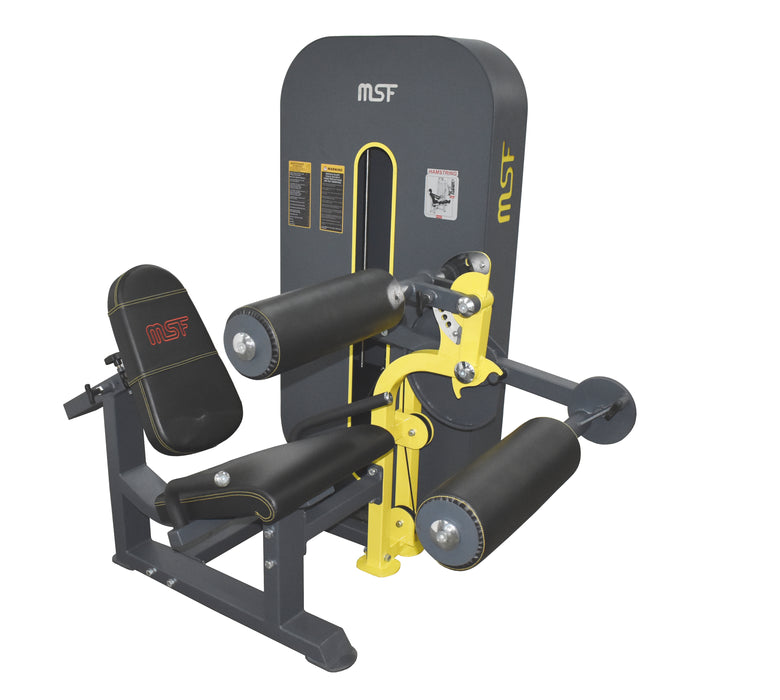 Leg Curl Machine (Elite)
Save up to

Rs. 0.00
Save

Rs. -117,000.00
Original price
Rs. 117,000.00
-
Original price
Rs. 122,000.00
Rs. 117,000.00
-
Rs. 122,000.00
Current price
Rs. 117,000.00
MSF Leg Curl Machine (Elite) 
Leg curls isolate your hamstring muscles unlike any other exercises allowing you to strength both the knee and hip joint in unison. Leg curls ensure complete balance between the front and back of your leg. This balance is important in aesthetics but primarily for injury preventions. Working only one side of these joints without equal attention can lead to muscle imbalances and injury.
Dimension: 
L 58.5''   W 50''    H 59''
L 149cm  W 127cm  H 150cm 
Target Muscle:
Back or posterior of leg - Hamstrings
*T&C: Installation charges will be extra.