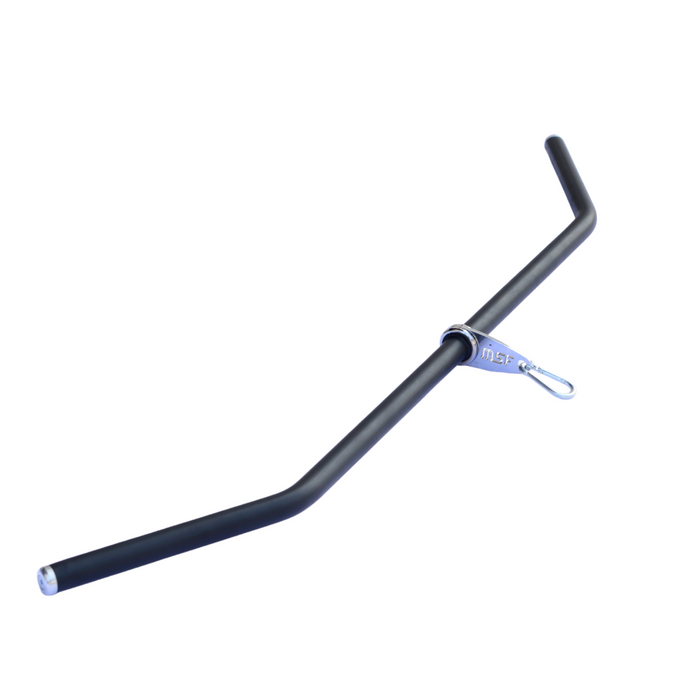 Lat Pull Down Handle
Save

Rs. 900.00
Save

Rs. 900.00
Original price
Rs. 2,600.00
Original price
Rs. 2,600.00
-
Original price
Rs. 2,600.00
Original price
Rs. 2,600.00
Current price
Rs. 1,700.00
Rs. 1,700.00
-
Rs. 1,700.00
Current price
Rs. 1,700.00
MSF Lat pull down handle
Bio-mechanically designed for the most complete arm development possible. Two sets of comfortable knurl-textured rubber grips allow close-grip or wide-grip curls and triceps press downs with flawless control and balance. Angles on this bar were designed specifically for peak bicep and triceps contraction.

Smooth-moving central swivel

Facilitates numerous cable workout motions

Forged Swivel assures smooth revolving of the bar – is uniquely designed at a slightly steeper angle for lateral stability and extra long stretch.

The Lat Pull Down Handle is designed for use in pin loaded machines. It features a durable chrome finish and adjustable pull bar, allowing users of all levels to easily adjust the tension on their lat exercise.