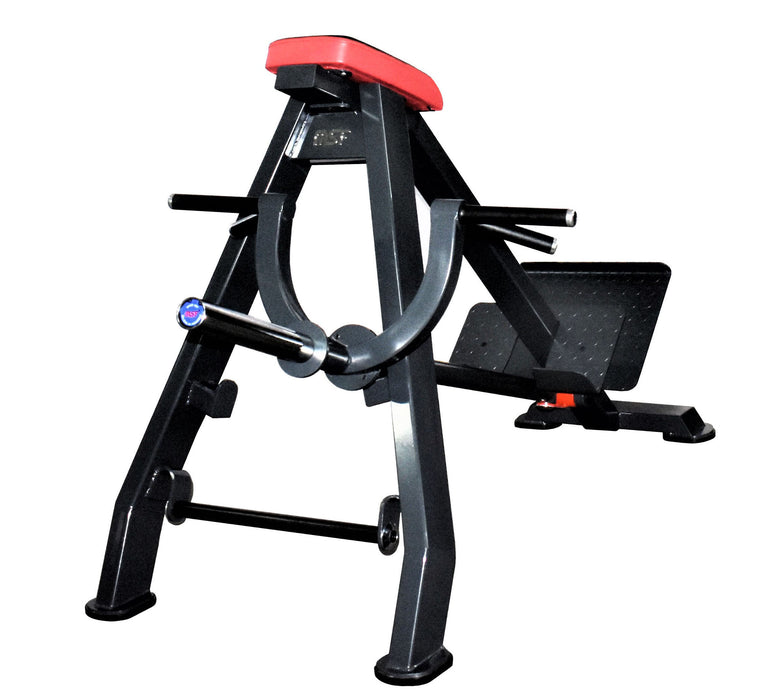 Incline T Bar Rowing with Chest Support (Plate Loaded )
Save

Rs. 6,000.00
Save

Rs. 6,000.00
Original price
Rs. 42,000.00
Original price
Rs. 42,000.00
-
Original price
Rs. 42,000.00
Original price
Rs. 42,000.00
Current price
Rs. 36,000.00
Rs. 36,000.00
-
Rs. 36,000.00
Current price
Rs. 36,000.00
MSF Incline T Bar Rowing with Chest Support
With the Incline T-Bar Rowing Machine, you will get a more intense workout than on other rowers. The adjustable chest support adjusts to fit any user's body type and helps draw the shoulders back into place when rowing. With adjustable feet positions, this rower is great for athletes of any level.

The Incline T Bar Rowing with Chest Support plate loaded machine is a great way to add a unique and challenging twist to your rowing workouts. The incline barbell row is a compound exercise that works the muscles of the back, shoulders, arms, and core. This exercise is perfect for building up strength and muscle mass in the upper body, and the chest support plate provides extra stability for the movement.

To properly perform this exercise, start by loading a suitable weight onto the plate. Then, position yourself on the machine, lying on the chest support plate and keeping your feet firmly on the floor. Keep your back straight and your core tight throughout the movement. Once you're in position, grab the handles and pull them towards your chest in an incline rowing motion. Make sure to keep your elbows close to the body and your core tight for the entire movement. Repeat this motion for the desired amount of reps and sets.

Be sure to use proper form and control the weight when performing this exercise. Keep your core tight, your back straight, and your elbows close to the body. When finished, carefully lower the weight down and reset the machine for your next exercise. The Incline T Bar Rowing with Chest Support is a great way to add a challenging and unique twist to your upper body workouts.

Unique design for training lats and upper back.
Chest pad provided to overcome lower back injury.
Multi position footplate and handgrips for barbell and neutral position.
Dimension:
L 82''           W 34''         H 47.5''
L 208.5cm   W 86.5cm   H 121cm
Target Muscle:
Back muscle - Latissimus dorsi & Rear shoulders
*T&C: Installation charges will be extra.