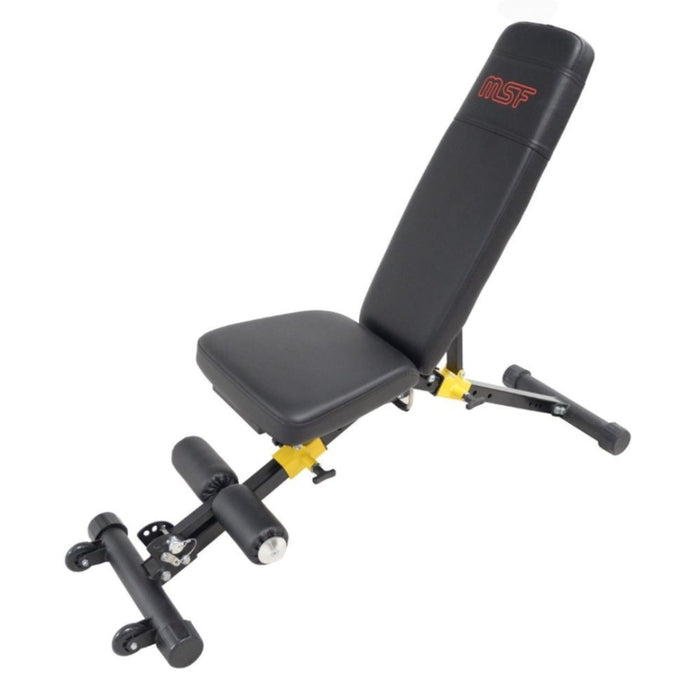 Foldable Multi Adjustable Bench
Save

Rs. 5,501.00
Save

Rs. 5,501.00
Original price
Rs. 22,500.00
Original price
Rs. 22,500.00
-
Original price
Rs. 22,500.00
Original price
Rs. 22,500.00
Current price
Rs. 16,999.00
Rs. 16,999.00
-
Rs. 16,999.00
Current price
Rs. 16,999.00
Our Foldable Multi Adjustable Bench• is a quality bench that is a real workhorse for your home gym. They can be used for dumbbell work or in your power rack. This allows you to do different exercises in a variety of angles (8 angles) – like incline bench press. The design of these flat incline benches is relatively simple, so they can be heavy duty. This multi exercise bench is a great home workout equipment for those who are looking forward to:
1⃣ Increase their upper body strength.
2⃣ Improves flexibility.
3⃣ Provides a full body workout.
4⃣ Introducing the perfect addition to your home gym – our foldable Adjustable Bench! This bench is perfect for a variety of exercises, allowing you to target different muscles for a more comprehensive workout. With adjustable settings and a folding design, you'll be able to find the perfect angle for your various exercises. Our bench is designed to make your workouts easier and more efficient, allowing you to get maximum results in minimal time. Get the most out of your home gym with our foldable Adjustable Bench! 

This equipment has 3 main adjustable back angles; flat, incline and decline. By performing a workout in different angles, you can strengthen back muscles and improve flexibility.