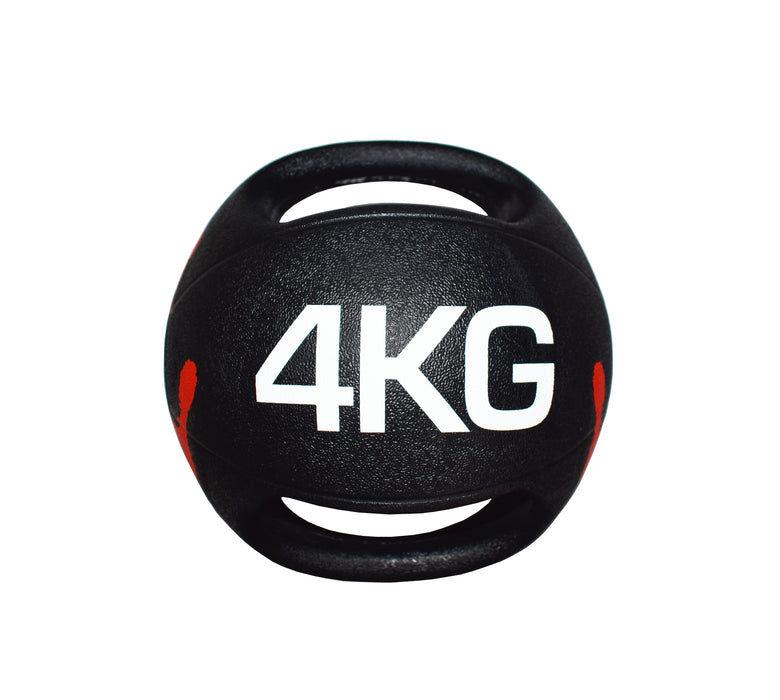 Dual Grip Medicine Ball
Save up to

Rs. 0.00
Save

Rs. -2,600.00
Original price
Rs. 2,600.00
-
Original price
Rs. 3,900.00
Rs. 2,600.00
-
Rs. 3,900.00
Current price
Rs. 2,600.00
Grip Medicine Ball
A medicine ball with two handles is known as a double grip medicine ball and allows the user to perform two-handed strength training exercises. Though barbells are commonly used for lunges, the weights can be replaced with double-grip medicine balls.
Medicine ball training is one of the easier ways to improve your endurance, explosiveness, and core strength. The weighted strength-training ball works well for a wide range of upper- and lower-body workouts
A thick, reinforced rubber construction allows achieving a solid and sure grip. The interior filling is substantial enough to help the ball keep its shape across repeated use
Thanks to integrated handles, these medicine balls can be used for both one and two-handed exercises, letting users duplicate swinging motions and rotational movements
The solid weighted core adds resistance to help build core strength during crunches, rotational twists, and leg raises
Enhance daily workouts with medicine balls that can improve your training and often used for rehabilitation and strength training.