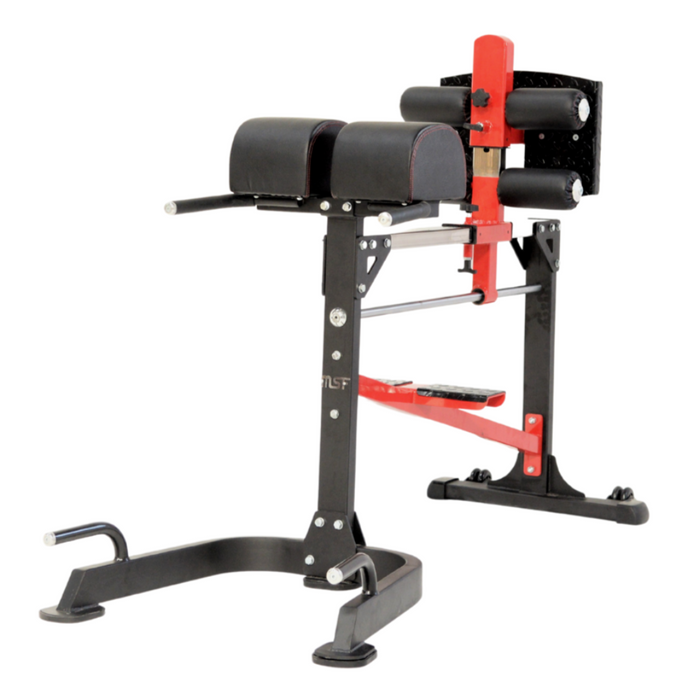 Glute Ham Bench
Save

Rs. 9,000.00
Save

Rs. 9,000.00
Original price
Rs. 54,000.00
Original price
Rs. 54,000.00
-
Original price
Rs. 54,000.00
Original price
Rs. 54,000.00
Current price
Rs. 45,000.00
Rs. 45,000.00
-
Rs. 45,000.00
Current price
Rs. 45,000.00
MSF

 

Glute Ham Bench
The Glute Ham bench allows you to exercise your glutes with as much intensity as possible, while also helping to increase flexibility and range of motion.
Working out can be a great way to stay in shape and get stronger. The glute ham bench is an effective piece of exercise equipment that focuses on strengthening the hamstrings, glutes, and core. It is a great way to target the entire lower body and can be used for a variety of exercises.
To use the glute ham bench, first adjust the bench . Once adjusted, lie face down on the bench and place your feet on the footrests. Make sure you are comfortable and in the correct position.
Then, with your hands placed beneath your chin and your knees bent, slowly push your feet down until your legs are extended. Hold this position for a few seconds, then slowly return to the starting position. Repeat this process for the desired number of reps.
When using the glute ham bench, it is important to keep your back straight and your core engaged. Also never lock your knees or hold your breath. When done properly, the glute ham bench can be an effective way to build strength and muscle and improve your overall fitness.
Dimension: 
L 73.5''      W 30.5''      H 50'' 
L 187cm    W 77.5cm   H 127cm 
Target Muscle:
Hamstrings, gluteals, spinal erectors, rhomboids & calves