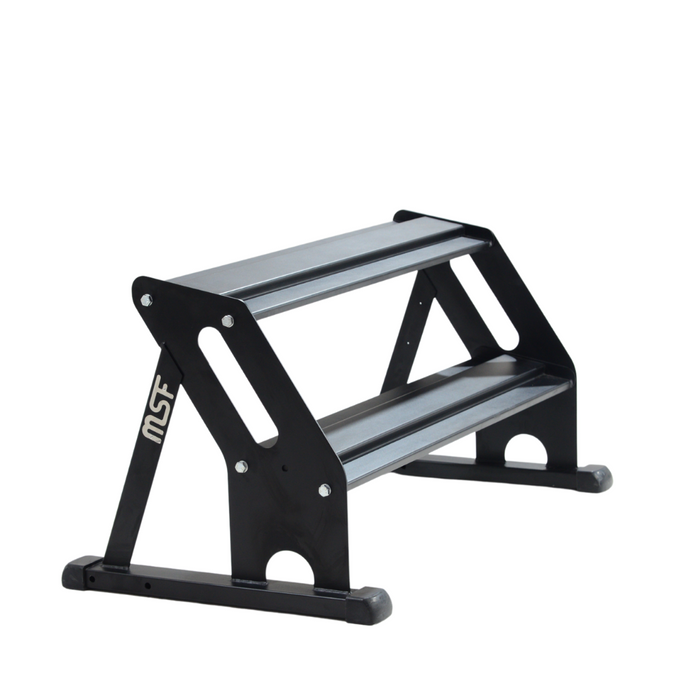 Dumbbell stand 2 step 4FT
Save

Rs. 4,200.00
Save

Rs. 4,200.00
Original price
Rs. 24,500.00
Original price
Rs. 24,500.00
-
Original price
Rs. 24,500.00
Original price
Rs. 24,500.00
Current price
Rs. 20,300.00
Rs. 20,300.00
-
Rs. 20,300.00
Current price
Rs. 20,300.00
Keep All Of Your Weights Secure At All Times With MSF Dumbbell Rack. Made From Commercial-grade Steel, Its Durable Frame Can Withstand Heavy Loads While Resisting Damage From Intensive Use Over Time.
This Weight Rack Has An Ergonomically Designed Structure Featuring A Compact Two-tier Storage Space And An Angled Design, Allowing You To Place The Rack In Any Part Of Your Gym For Easy Equipment Accessibility.
Store Your Dumbbells In A Designated Space That You Can Easily Access While Keeping Things Organized In Your Gym! This Rack Stand Features A 2-tiered Storage Space Designed To Accommodate Dumbbells Of All Sizes.
Reinforced With A Strong Powder Coating, This Versatile Dumbbell Holder Boasts
A Sturdy Construction That Won't Be Easily Tarnished Even By The Heaviest Gear.