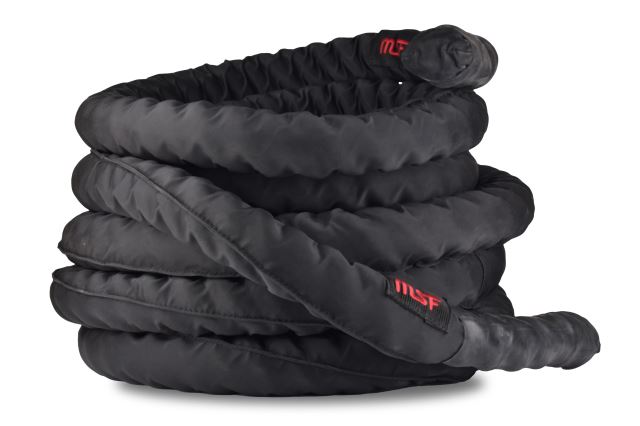 Battle Rope with Nylon sleeve
Save up to

Rs. 3,400.00
Save

Rs. 3,400.00
Original price
Rs. 9,700.00
Original price
Rs. 9,700.00
-
Original price
Rs. 9,700.00
Original price
Rs. 9,700.00
Current price
Rs. 6,300.00
Rs. 6,300.00
-
Rs. 9,400.00
Current price
Rs. 6,300.00
MSF BATTLE ROPE WITH NYLON SLEEVE
Strengthens core, arms, back, shoulder, core and legs while increasing cardio. 


Rope can be anchored easily with any sturdy object

Smooth wave formation is ideal for Jerk and Injury free Exercise

For effective full body workout in just 15 minutes.

The Battle Rope is great for cross fit training, general training and tug of war. Its nylon construction with additional nylon sleeve ensures that it will not stretch out and break like other ropes. The various length makes it easy to handle when applying proper technique to your movements.