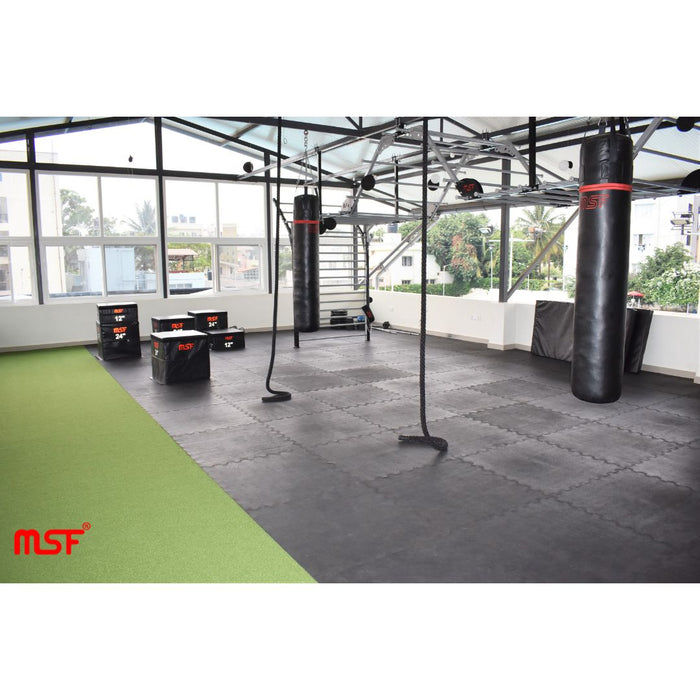 Crossfit Setup
Save

Rs. 0.00
Save

Rs. 0.00
Original price
Rs. 0.00
-
Original price
Rs. 0.00
Crossfit is a popular workout program that has gained a lot of traction in recent years. If you're looking to incorporate Crossfit into your gym setup, there are several things you'll need to consider.
First and foremost, you'll need to make sure you have enough space. Crossfit workouts typically involve a lot of movement, so you'll want to ensure there's ample room for people to move around freely. You'll also need to invest in the proper equipment, including barbells, weights, pull-up bars, and kettlebells.
In addition to the physical setup, it's important to have knowledgeable trainers who are familiar with Crossfit techniques and can guide members through the workouts safely. You may want to consider hiring trainers who are Crossfit certified to ensure your members are getting the best possible instruction.
Finally, it's important to create a culture of support and encouragement within your gym. Crossfit workouts can be challenging, so it's important to foster an environment where members feel motivated and supported by one another.
In summary, setting up a Crossfit program in your gym requires ample space, the proper equipment, knowledgeable trainers, and a supportive culture. By taking these factors into account, you can create a successful Crossfit program that will attract and retain members.