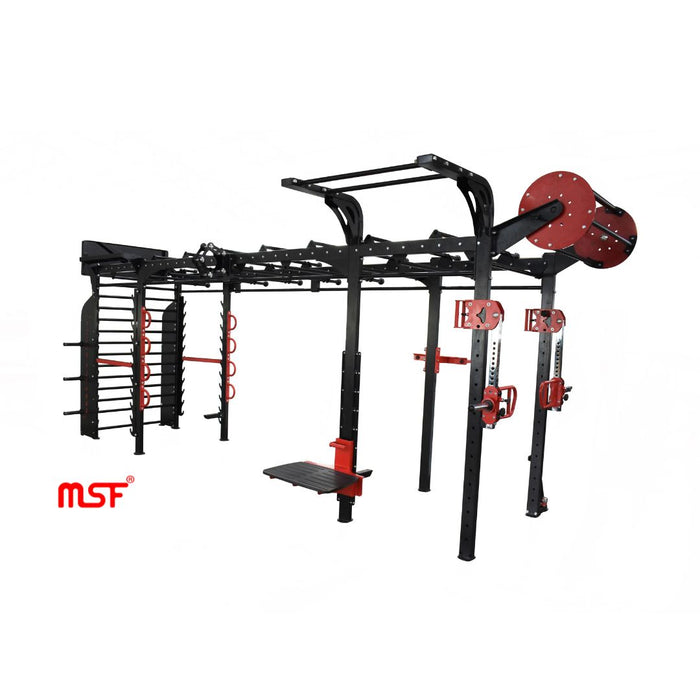 Crossfit Rage Medium
Save

Rs. 0.00
Save

Rs. 0.00
Original price
Rs. 0.00
-
Original price
Rs. 0.00
CrossFit Rage is a popular gym program that is known for its high-intensity workouts and focus on functional fitness. This medium-sized gym offers a variety of classes, including strength training, cardio, and mobility work, all designed to help members achieve their fitness goals.
One of the benefits of CrossFit Rage is the supportive community atmosphere. Members often work out together and push each other to achieve their best. The gym also offers personalized coaching, so members can get the most out of their workouts.
Another advantage of CrossFit Rage is the emphasis on functional movements. The workouts are designed to improve overall fitness and athletic performance, rather than just building muscle mass. This can be especially beneficial for athletes looking to improve their performance in a specific sport.
However, it is important to note that CrossFit workouts can be intense and may not be suitable for everyone. It is important to consult with a doctor before starting any new fitness program, and to work with a qualified coach to ensure proper form and technique.
Overall, CrossFit Rage is a great option for those looking to improve their fitness and be part of a supportive community. With a focus on functional movements and personalized coaching, it is no wonder why this gym program has gained such a strong following.