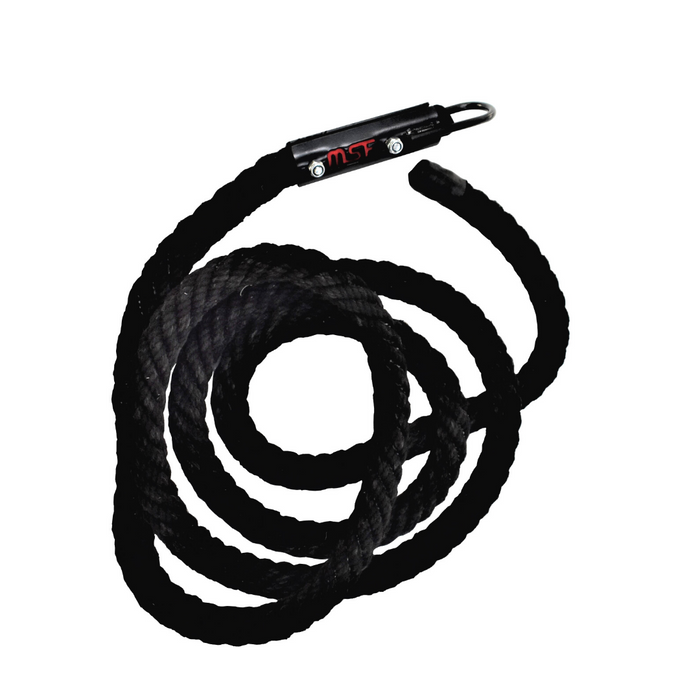 Climbing Cotton Rope
Save up to

Rs. 0.00
Save

Rs. -3,700.00
Original price
Rs. 3,700.00
-
Original price
Rs. 5,000.00
Rs. 3,700.00
-
Rs. 5,000.00
Current price
Rs. 3,700.00
MSF climbing cotton rope
Spliced knotted loop for easy knotting to any sturdy anchor point.
Generally, these ropes are used indoors, if the weather is good, you can also use it outdoors.
The unstable nature of climbing a rope forces you to stabilize your climb which works out your back, legs and core.
This exercise gym rope is extremely popular training apparatus for strength, grip and arm coordination skills for use in physical education, wrestling, gymnastics, military, and cross-fit applications.