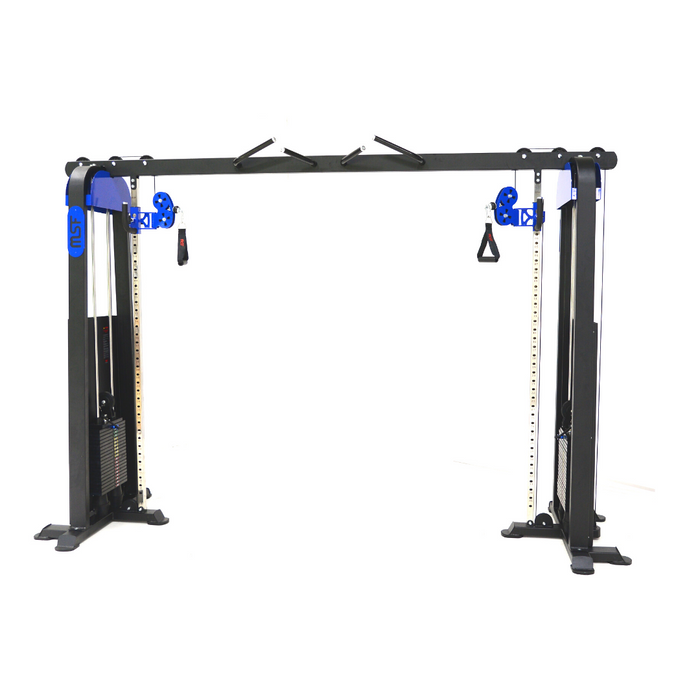 Cable Cross Over (Zen)
Save up to

Rs. 0.00
Save

Rs. -110,000.00
Original price
Rs. 110,000.00
-
Original price
Rs. 120,000.00
Rs. 110,000.00
-
Rs. 120,000.00
Current price
Rs. 110,000.00
MSF Cable Cross Over (Zen)
The Cable Cross Over Machine is a great piece of equipment to have in any gym. It is versatile, allowing you to perform a wide range of exercises to target different muscle groups. It is especially useful for back, chest, triceps, and biceps exercises. You can use it for cable rows, cable flys, cable curls, cable pullovers, and a variety of other exercises. The adjustable pulleys and adjustable weight stacks can help you customize your workouts, so you can challenge yourself as you progress. The cable cross over machine is an excellent tool for strength and muscle building.

Widely spaced, dual-adjustable pulleys offer exercise variety.

Pull-up bar with both lat and neutral grips provide hand placement options.

One-handed adjustment makes operation easy.

Flanged pulley housing minimizes cable wear and increases durability.

Pulley provides smooth operation.
Dimension:
L 137.5'' W 47'' H 92'' L 349.
Target Muscle:
Upper pecs,
lower pecs, middle pecs,
biceps & triceps