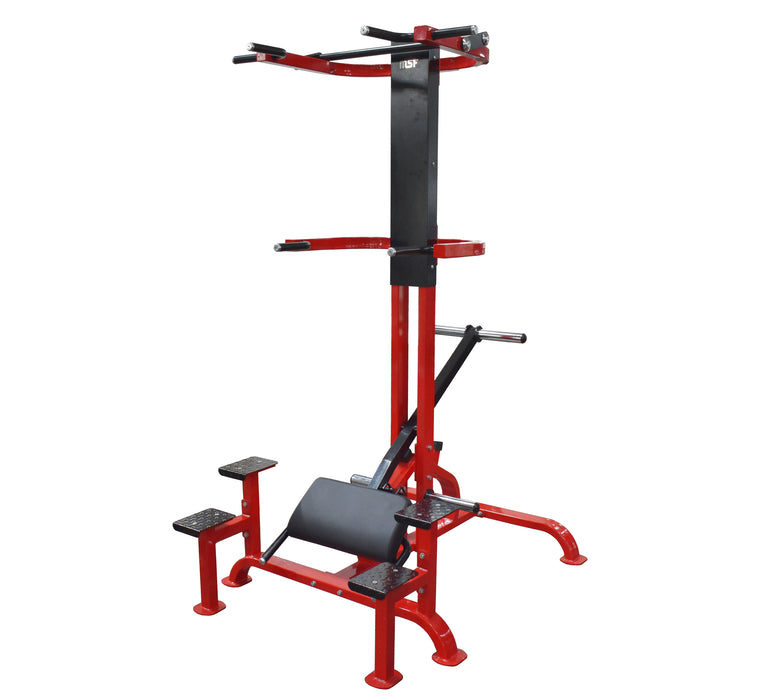 Assisted chin - dip combo
Save

Rs. 10,800.00
Save

Rs. 10,800.00
Original price
Rs. 90,000.00
Original price
Rs. 90,000.00
-
Original price
Rs. 90,000.00
Original price
Rs. 90,000.00
Current price
Rs. 79,200.00
Rs. 79,200.00
-
Rs. 79,200.00
Current price
Rs. 79,200.00
MSF Assisted chin - dip combo
This machine provides assisted resistance to allow for the user to perform dips or chin ups. The loaded weights act to counterbalance your own bodyweight. This enables the user to perform the exercise with perfect form, while working up to your bodyweight in resistance.

Dimension:
L 60''        W 48''        H 90.5''
L 152cm   W 122cm   H 230cm
Target Muscle:
Triceps, chest and shoulders.
*T&C : Installation charges will be extra