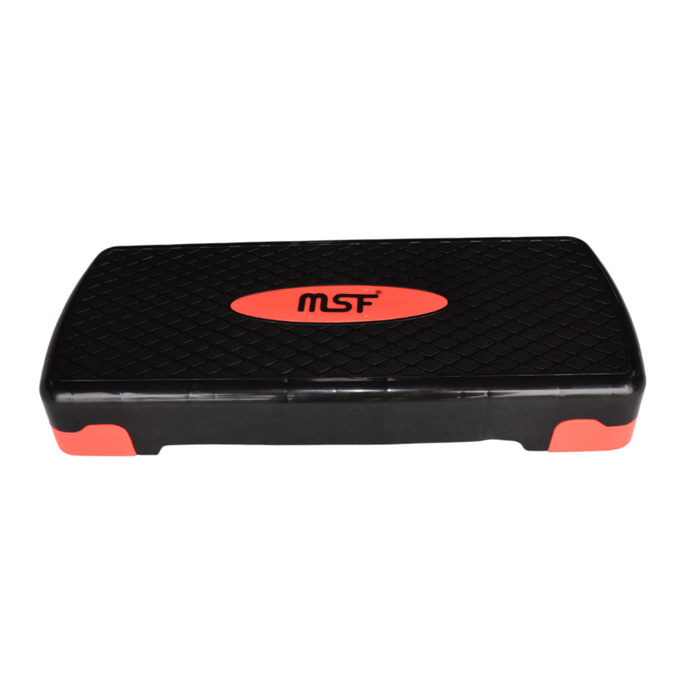 Aerobic Step Board Medium
Save

Rs. 0.00
Save

Rs. 0.00
Original price
Rs. 0.00
-
Original price
Rs. 0.00
MSF
Aerobic Step Board Medium
Aerobic step board is the perfect fitness accessory for workout. Step aerobics is a form of aerobic power distinguished from other types of aerobic exercise by its use of an elevated platform.

It helps burn calories, burn fat, strengthen muscles and give the body a more streamline appearance.

Easy to store, the aerobic step board has a tough rubber anti -slip surface providing better grip. The height can be tailored to individual needs by inserting risers under the step.

Introducing the Aerobic Step Board with Adjustable Height! Get ready to take your fitness to the next level with this easy-to-use and adjustable step board. With its adjustable height - up to 14cm. - you can customize your workout to whatever intensity level you desire. And with its 68 cm x 29 cm platform, you can be sure that you'll have plenty of room to move and groove. Whether you're looking to shape up, strengthen your muscles or just have fun, our aerobic step board is the perfect way to get fit and stay fit. Check it out today and start your journey to a healthier you!