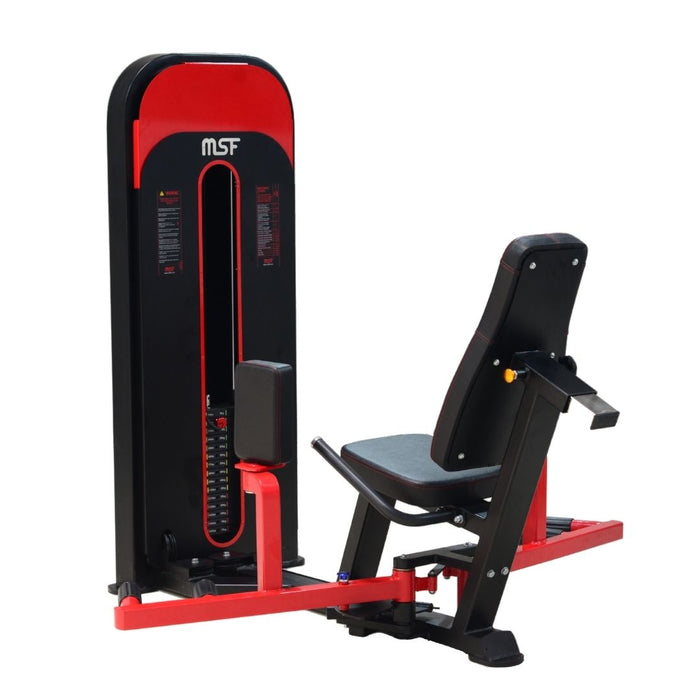 Abductor / Adductor Machine (Magnum)
Save up to

Rs. 0.00
Save

Rs. -98,000.00
Original price
Rs. 98,000.00
-
Original price
Rs. 103,000.00
Rs. 98,000.00
-
Rs. 103,000.00
Current price
Rs. 98,000.00
MSF Abductor / Adductor machine 
The Abductor Adductor Machine is a versatile fitness machine that can help you build strength and stability in your Inner and Outer thigh Muscles. It works by isolating the targeted muscles with an adjustable resistance level, allowing you to perform exercises like squats, lunges, and hip abductions. This machine can be used by people of all sizes and abilities. The Abductor Adductor Machine is a great tool for anyone looking to improve their overall fitness level or target specific muscle groups for toning.
Ergonomic adjustment handle enables simple changes in start position.

Foot pegs and contoured knee pads provide user stabilization and support.

Adjustable reclining position offers customized lumbar comfort.


Integrated foot platform allows easy exit and entry.
Dimension: 
L 68''    W 65.5''    H 62''
L 173cm   W 166.5cm   H 157.5cm 
Target Muscle: 
Things - Lateral glutes & Longus magnus.
*T&C : Installation charges will be extra