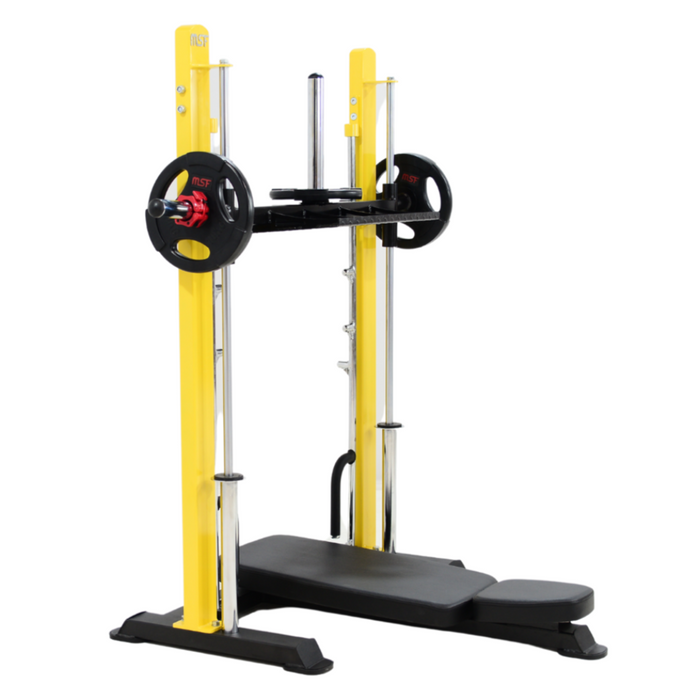 90 Degree leg press Plate Loaded
Save

Rs. 26,000.00
Save

Rs. 26,000.00
Original price
Rs. 90,000.00
Original price
Rs. 90,000.00
-
Original price
Rs. 90,000.00
Original price
Rs. 90,000.00
Current price
Rs. 64,000.00
Rs. 64,000.00
-
Rs. 64,000.00
Current price
Rs. 64,000.00
MSF 90 Degree leg press Plate Loaded
Dimension:
L 50.5'' w 67'' H 68''
Target Muscle:
Quadriceps, glutes and
hamstrings.
The 90 Degree Leg Press Plate Loaded Machine is an essential piece of equipment for any gym. It provides a full range of motion for the legs, allowing users to work their quads, glutes, and hamstrings in a safe and effective way. This machine also helps to increase strength and stability while reducing the risk of injury. Users can customize their workout intensity to meet their individual fitness goals. The machine also features a comfortable seat and backrest that make it easy to perform the exercise correctly. With its heavy-duty construction, this leg press machine is built to last and will provide years of reliable performance.
*T&C : Installation charges will be extra