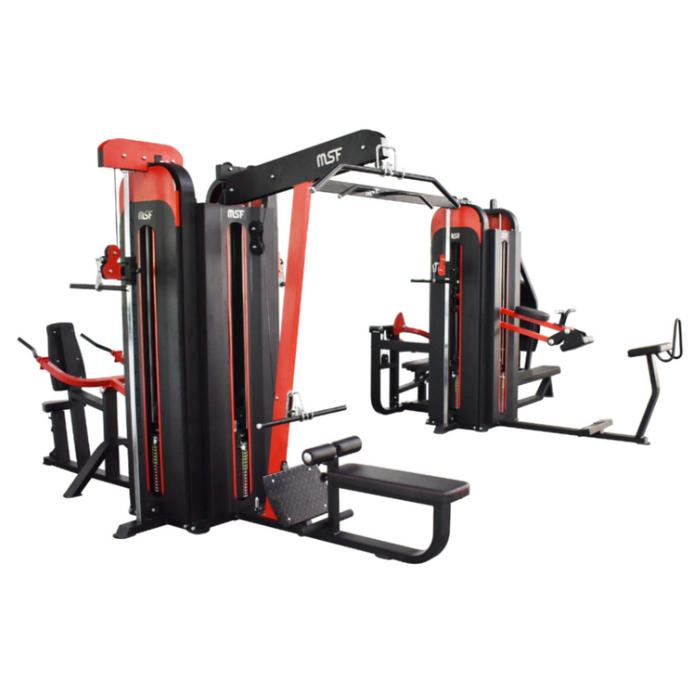 8 Station Multi Gym (Magnum)
Save

Rs. 60,000.00
Save

Rs. 60,000.00
Original price
Rs. 580,000.00
Original price
Rs. 580,000.00
-
Original price
Rs. 580,000.00
Original price
Rs. 580,000.00
Current price
Rs. 520,000.00
Rs. 520,000.00
-
Rs. 520,000.00
Current price
Rs. 520,000.00
MSF 8 Station Multi Gym (Magnum)
The best way to get in your work out and build muscle is with a multi gym. The 8 Station Multi Gym has a wide range of exercise stations to fit your needs and provides a stable base of support. It boasts a variety of options to create the workout that works best for you while encouraging the most effective use of time by providing eight adjustable work stations that can be adjusted to fit any user's height or weight.
Dimension:
L 271''         W 157''        H 94''
L 688.5cm   W 399cm     H 239cm
Facilities:
cable cross over Lat pull down
seated rowing Multi press combo
incline rowing machine
Donkey calf machine
Triceps press down machine
twin arm pulley > customizable.
*T&C : Installation charges will be extra