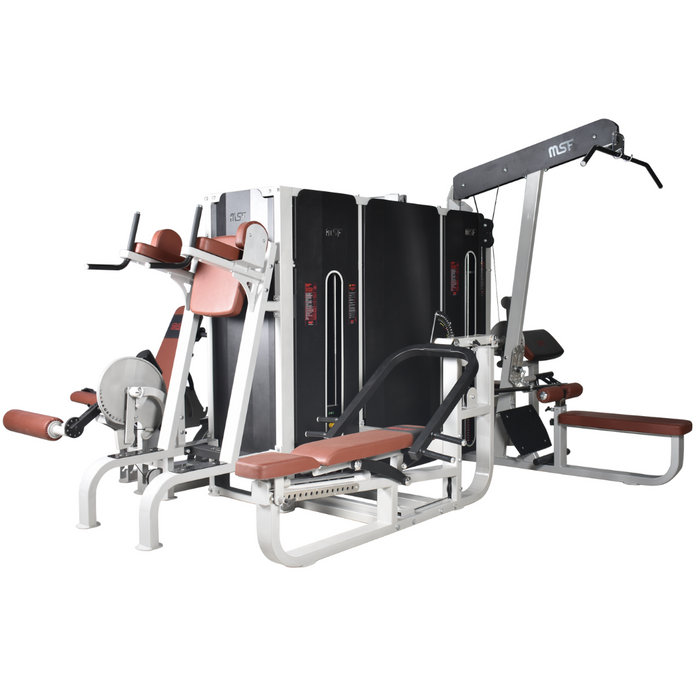 6 Station Multi Gym (Magnum)
Save

Rs. 40,000.00
Save

Rs. 40,000.00
Original price
Rs. 580,000.00
Original price
Rs. 580,000.00
-
Original price
Rs. 580,000.00
Original price
Rs. 580,000.00
Current price
Rs. 540,000.00
Rs. 540,000.00
-
Rs. 540,000.00
Current price
Rs. 540,000.00
MSF 6 Multi Station Unit
A multi-station gym that can be customized to fit any user. Complete with 6 adjustable work stations, this multipurpose Gym  helps maximize your workout  and target all your muscle groups.
Dimension:
L 145''          W 123''           H 93''
L 368.5cm    W 312.5cm     H 236.5cm
Facilities:
Lat pull down seated rowing
pec fly / rear delt machine
Weight assistance chin dip combo
Biceps / triceps machine
Leg extension / leg curl machine
multi press combo > Customizable.
*T&C : Installation charges will be extra